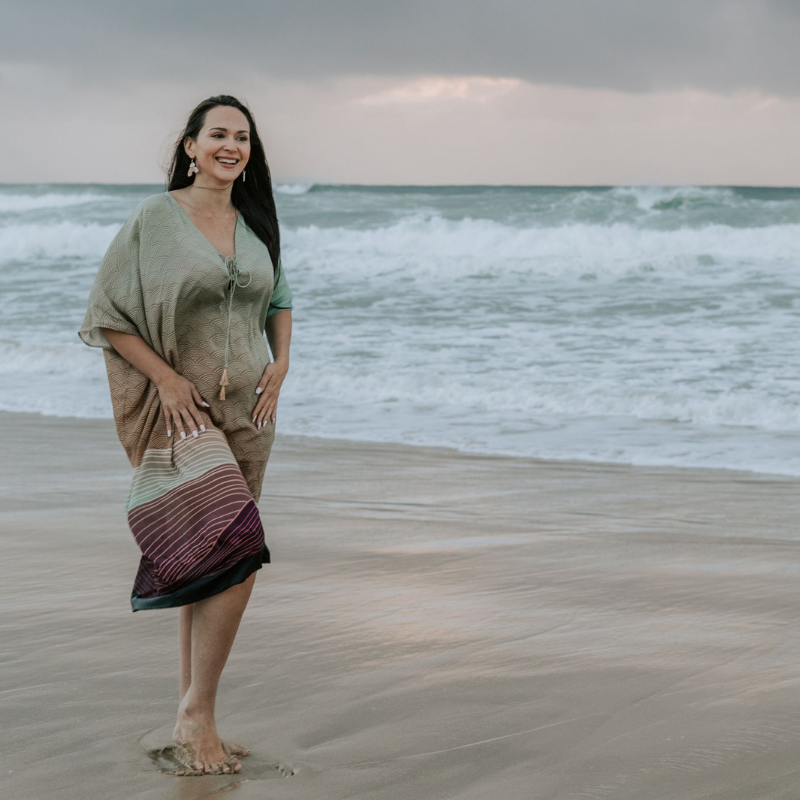 Our Materials
Nazli is pure silk that is designed in Australia and handmade in India. Our one size fits all kaftan is 110 cm long and 70% silk viscose.
Shop Nazli Kaftans
Keep this exceptional design in your collection. Our Nazli design comes from a word meaning beautiful or delicate, fitting with anyone's style. Our elegant piece of style is the perfect addition to your beach wear wardrobe. One size fits all with a colorful Arabian tapestry on front and back that'll feel good on your skin.
Shop Nazli Kaftans
If you have questions, please send us a message.